Looking to explore Turkey and its beautiful landscapes? Well, there's no time to book your flights from London to Turkey like the present! With an array of budget-friendly flights and travel packages, you can finally unlock your next adventure without breaking the bank. Here's all you need to know: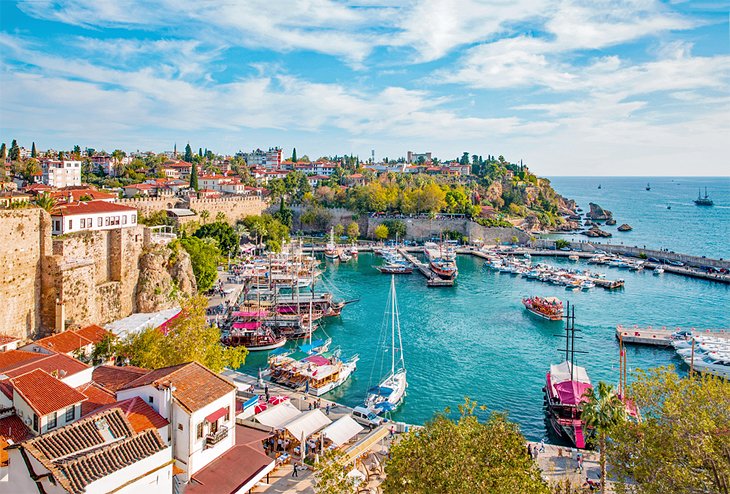 Why Turkey?
Turkey is a country that truly has something for everyone. From ancient ruins to bustling cities, picturesque beaches to soaring mountains, an adventure awaits around every corner. Turkey is also known for its rich culture, delicious cuisine, and warm hospitality, making it an ideal destination for anyone looking to experience a unique and immersive travel experience.
When to Book
If you're looking to score the best deals on flights from London to Turkey, it's important to book your tickets well in advance.
Generally, the best time to book flights is 3-6 months before your desired travel dates. Additionally, you can snag even better deals if you can be flexible with your travel dates.
How to Book
Booking your flights from London to Turkey is easy, with numerous online travel agencies and airline websites offering affordable options.
Be sure to compare prices across different airlines and travel dates to find the best deal for your budget. Some airlines may offer discounts or package deals that include flights, accommodations, and other travel expenses, so it's worth exploring all your options.
What to Expect
When travelling from London to Turkey, you can expect a flight time of approximately 3-4 hours, depending on your destination.
Most flights will depart from London Heathrow, Gatwick, or Stansted airports and arrive at major Turkish airports such as Istanbul or Ankara.
Check your airline's baggage allowances and other travel requirements before departing to ensure a smooth and stress-free journey.
What to Do in Turkey
Once you arrive in Turkey, the possibilities for adventure and exploration are endless. Some popular destinations include Istanbul, known for its stunning architecture and vibrant markets.
Cappadocia, a geological wonderland with unique rock formations and hot air balloon rides; and Antalya, a coastal city with beautiful beaches and historical sites.
Additionally, Turkey is home to many natural wonders, such as Pamukkale's mineral-rich hot springs and the otherworldly landscape of Mount Nemrut.
Best Airlines for London to Turkey Flights
Several airlines offer direct flights from London to Turkey, including Turkish Airlines, Pegasus Airlines, and British Airways.
Each airline has unique features and amenities, so it's important to compare and contrast before booking.
Tips for Finding the Cheapest Flights
In addition to booking in advance and being flexible with your travel dates, you can use several other tips and tricks to find the cheapest flights from London to Turkey.
These include setting up price alerts, using a VPN to access local prices, and searching for flights during off-peak travel seasons.
Visa Requirements for Traveling to Turkey
Before booking your flights to Turkey, it's important to research the visa requirements for your specific travel plans.
Depending on your nationality and the length of your stay, you may need to apply for a visa in advance or obtain one upon arrival. Do your research and plan accordingly to avoid any travel hiccups.
Safety Considerations for Traveling in Turkey
While Turkey is generally a safe and welcoming destination, taking certain safety precautions while travelling is important.
These include avoiding large crowds and protests, being cautious with valuables and cash, and staying up-to-date on local news and alerts.
Budget-Friendly Activities in Turkey
Once you arrive in Turkey, you don't have to break the bank to experience all the country offers. Enjoy many budget-friendly activities and experiences, including exploring local markets and street food.
Visiting free museums and historical sites, and taking advantage of local public transportation. Be sure to research and plan to maximize your travel budget.
Conclusion
Booking your flights from London to Turkey is the first step in unlocking your next adventure. With some planning and flexibility, you can score some amazing deals and experience all this beautiful country has to offer. So what are you waiting for? Start planning your Turkish getaway today!